Podcast: Play in new window | Download
Subscribe: RSS
Matilda was Roald Dahl's last major work, being published just two years before the author's death. At the end of his life, Dahl left behind a powerful, funny, bonkers story about a little girl who outsmarts not only her useless parents but also the cruel and abusive headmistress at her school. But Matilda is so much more. It's also a love letter to great works of literature and a powerful statement in favor of the education and employment of women at a time when women and girls had to fight to have their ideas and abilities taken seriously.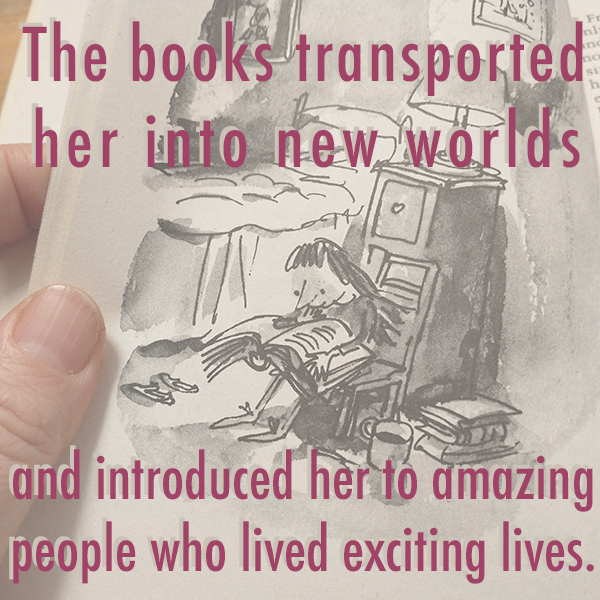 Activity: Join Matilda's Book Club
Roald Dahl had enough life experience and talent as a writer that his book recommendations should carry some weight. The following titles are mentioned in the text of Matilda as being great books appreciated by a very intelligent little girl. Choose one or more of these books and read them with your children. You may wish to do as Matilda did and make yourself a nice cup of hot chocolate, Ovaltine, or Bovril to sip while you read. As Dahl wrote:
It was pleasant to take a hot drink up to her room and have it beside her as she sat in her silent room reading in the empty house in the afternoons. The books transported her into new worlds and introduced her to amazing people who lived exciting lives.
Full disclosure: I'd never drink Bovril but if you like it, I am very happy for you.
As you read these books, talk with your kids about why you think Matilda liked them (or didn't) and why you think Roald Dahl thought they were important enough to put on his reading list.
Jane Austen – Pride and Prejudice
Charlotte Brontë – Jane Eyre
Frances Hodgson Burnett – The Secret Garden
Charles Dickens – Great Expectations, Nicholas Nickleby, Oliver Twist, and The Pickwick Papers
William Faulkner – The Sound and the Fury
Graham Greene – Brighton Rock
Thomas Hardy – Tess of the D'Urbervilles
Ernest Hemingway – The Old Man and The Sea
Rudyard Kipling – Kim and Just So Stories
C.S. Lewis – The Lion, The Witch, and The Wardrobe
J. B. Priestley – The Good Companions
George Orwell – Animal Farm
John Steinbeck – The Grapes of Wrath and The Red Pony
Mary Webb – Gone to Earth
H. G. Wells – The Invisible Man
There are a few other authors who are mentioned in Matilda, but none of their works are mentioned specifically. These include Hans Christian Andersen, Joseph Conrad, The Brothers Grimm, William Shakespeare, and J.R.R. Tolkien. You could also select one or more works by these authors to read.