Podcast: Play in new window | Download
Subscribe: RSS
Sue Townsend is Leicestershire's most beloved author. While she primarily wrote for adults, she has been a major influence on other local children's writers and her first three novels about the angsty, acne-plagued Adrian Mole remain beloved by teens and adults alike after 40 years in print. The Secret Diary of Adrian Mole, Aged 13 3/4, The Growing Pains of Adrian Mole, and The True Confessions of Adrian Albert Mole provide a spectacular view of the messy life of a teenager growing up in Britain in the 80's.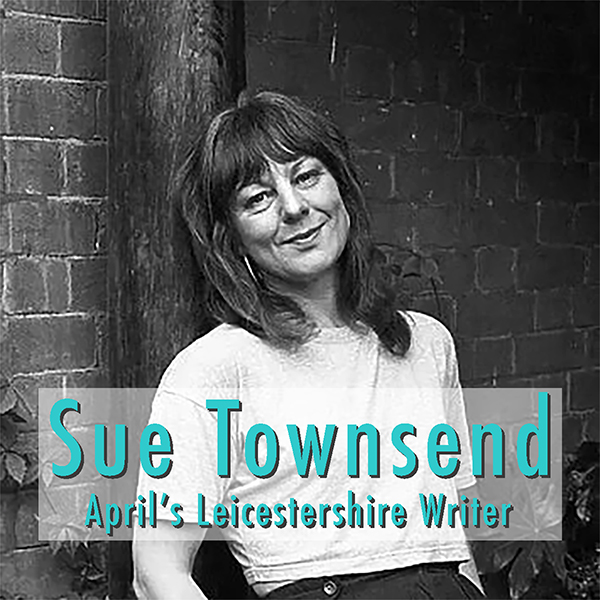 The novels about Adrian Mole's teen years are a good lesson in the history and politics of this period, offering a chance for kids to understand the different points of view on the issue of government assistance and social programs for those farther down the economic ladder. They also provide a great opportunity to spark conversations about how teenagers should deal with the increasingly adult problems they will have in their lives, sometimes sooner than they would wish.
Activity: Who Should Help Adrian?
Adrian Mole is a disadvantaged teenager. His parents have a volatile relationship, and for a while his mother moves away. Both parents have short-term relationships wiht other people, creating an even more unstable home environment for Adrian. Both parents smoke and drink heavily and depend on government handouts to pay the bills and put food on the table.
Issues such as welfare benefits, socialized health care, and who deserves help from society can quickly become abstract or even contentious, but teens can begin exploring these ideas in an age-appropriate way by keeping the focus on Adrian and his life. Students can explore the following questions in a classroom conversation or in an essay.
When parents fail to take care of their kids properly, what is the point at which help should be offered by outside groups such as churches, schools, or social workers?
Adrian had his first hangover at age 14. What public health information can you find out about the dangers of heavy drinking at such a young age? What do you think is a good way to talk to teenagers about the risks that come from drinking alcohol?
Adrian's father loses his job and becomes too depressed to look for work, instead sleeping late and watching television during the day and depending upon government benefits to pay the bills. Without welfare payments to Mr. Mole, Adrian will not have enough to eat or a home to live in. Do you feel Mr. Mole should continue to receive money from the government?
If disadvantaged children do not receive help to ensure that they have homes, food, healthcare, and an education, it is more likely that they will work in lower-paying jobs, have poorer health, and be more likely to engage in criminal behavior. What are ways that disadvantaged children can be helped? How should the costs of such help be paid for? Who should decide what help a child's family should receive?