Podcast: Play in new window | Download
Subscribe: RSS
Holes by Louis Sachar has remained a favorite book of mine for years. Its author drew heavily on Ashkenazi Jewish folklore when writing this story, reinterpreting Eastern European storytelling traditions to help them fit in a new American home. The ending of Holes has just a touch of Texas justice to it, showing how this style of storytelling changed when it came to a new country.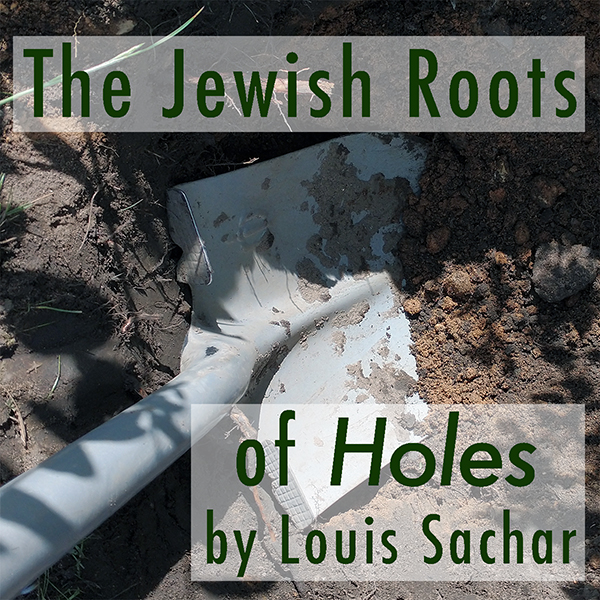 Activity: The Folklore of Ashkenaz
The YIVO Institute for Jewish Research has an excellent online course about Ashkenazi Jewish folklore that I found very helpful when preparing for this episode. In learning more details about the songs, stories, and even superstitions of Yiddish folk culture, I was able to recognize how these traditions had influenced Louis Sachar when he was writing Holes. Some portions may work for younger children, but most of the course is at an academic level better suited for teens and adults.
You can find this free online course at yivo.org/Folklore-of-Ashkenaz.
If you haven't got time for the entire course, a selection of short videos featured during the classes can be found in this playlist. The videos entitled "What is Jewish about Jewish folklore?" are most relevant to the storytelling style in Holes and can be useful to parents and teachers presenting this book to children.
Activity: Dig a Hole
The title of Holes could be interpreted as symbolic, but mostly it is not. This is literally a book about digging holes in the ground. So why not take your students out and dig one? Kids can learn a lot about themselves and what they can accomplish by doing something physically challenging with hand tools. Find somewhere appropriate to dig a hole and dig one! Compare students' experiences with those of Stanley Yelnats as he improves in strength and technique over the course of the novel.