Podcast: Play in new window | Download
Subscribe: RSS
In film adaptations of Little Women, Amy March is often unfairly depicted as a bratty, selfish, shallow girl who only cares about status and money. The real Amy March — the one on the page — is actually a very impressive girl who displays great thoughtfulness from an early age. During her worst day at school ever, Amy shows courage and dignity in the face of very cruel treatment from her classmates and teacher, and she isn't too proud to reflect on her own mistakes and learn from them. In this episode, hear about how Amy March's failed attempt to buy popularity with pickled limes turns into a chance for her to improve her character while readers consider the difficulties faced by children who don't have the money to keep up with the latest trends at school. This close reading of Chapter 7 of Little Women is inspired by the work of Dr. Octavia Cox.
Here's a printable coloring page showing Amy March with her parcel of limes that kids can color: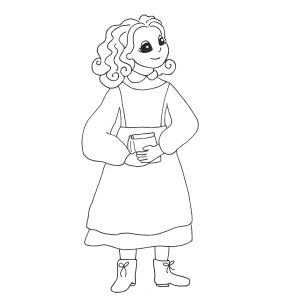 Featured Artist: Sumochi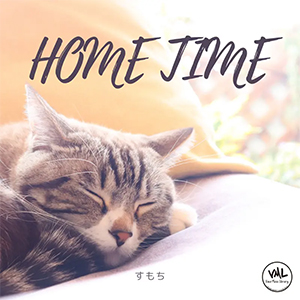 I stumbled across the music of Sumochi, a composer from Osaka, Japan, and I feel lucky to have discovered her! She has an album out called Home Time. It's pleasant instrumental music that makes my kids mellow out and play nicely on their own. You can find Home Time on most major streaming services.
Activity: Journal Entries by Characters in Little Women
Have students read Chapter Seven of Little Women by Louisa May Alcott. The text can be found for free at Project Gutenberg:
Tell students to imagine that they are one of the following characters: Amy, Meg, Mr. Phillips, Jenny Snow, one of the other girls in the class, or Marmee. The students should imagine that they sit down to write in their journals about what happened during the day described in Chapter Seven. They should consider the following questions:
How do you feel about what happened with Amy and the limes?
Who is wrong and right in this situation?
Does the character regret any of his or her behavior?
Is the character angry or worried or ashamed about anything that happened that day?
Remind students that this writing should show bias because it is written from the point of view of the character. The character's opinions, not their own, should be what is in the journal entry.
After the journal entries are written, have students share them with one another. Lead a discussion about what each character did right or wrong, and encourage speculation about how the incident could have been handled better or even prevented. Students may wish to give examples of trends they have followed and whether or not these trends were used to encourage bad behavior. Conclude with how Amy gained wisdom and maturity by deciding to learn from her mistakes and improve herself.