Podcast: Play in new window | Download
Subscribe: RSS
Go, Dog, Go! by P.D. Eastman is a lot of fun for two groups of kids – very little children who haven't begun to read, and slightly older children who are just beginning to unlock the secrets of words. This book uses ingenious illustrations to support young children as they begin to connect confusing little squiggles with the meanings of words.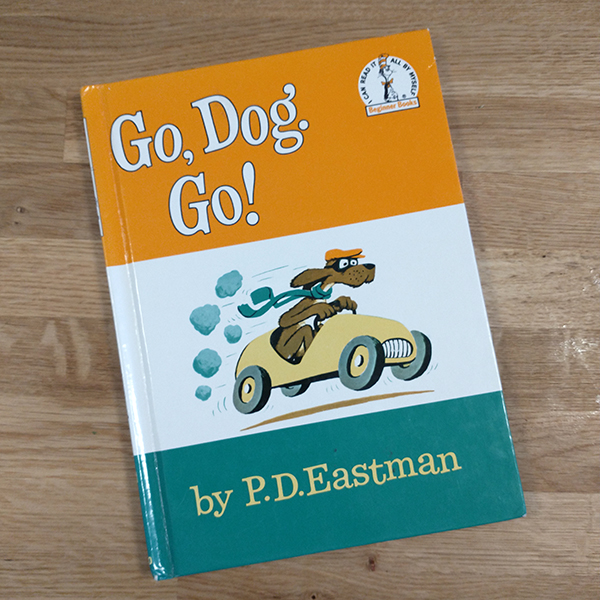 Activity: Sight Words
Learning a few sight words can really help new readers build some confidence and get going with reading, which will make it less intimidating to begin proper work with phonics. Sight words are words that are short and common enough for children to memorize, allowing them to be recognized at sight without having to be sounded out. While of course this method isn't practical for learning an entire language, it is very helpful to get children excited about reading. It also helps kids feel very positive about their first efforts, and kids who feel happy about reading will put in lots of effort to do more reading and unlock stronger skills.
Keep an eye out for the following sight words as you read Go, Dog, Go! with your kids. Memorizing these common, short words will help children recognize words they are already comfortable with as they begin to sound out newer and more complicated words.

dog
big
little
black
white
red
blue
yellow
green
go
up
down
in
out
over
under