Podcast: Play in new window | Download
Subscribe: RSS
Rachel Greaves is my Leicestershire Children's Writer for the month of May. She was kind enough to come to my home for a chat about her books, her creative designs for puppets, and future plans for Ruffle the Rail Dog, the lovable, adventurous pup who stars in her books. You can find Rachel's books at ruffletheraildog.co.uk.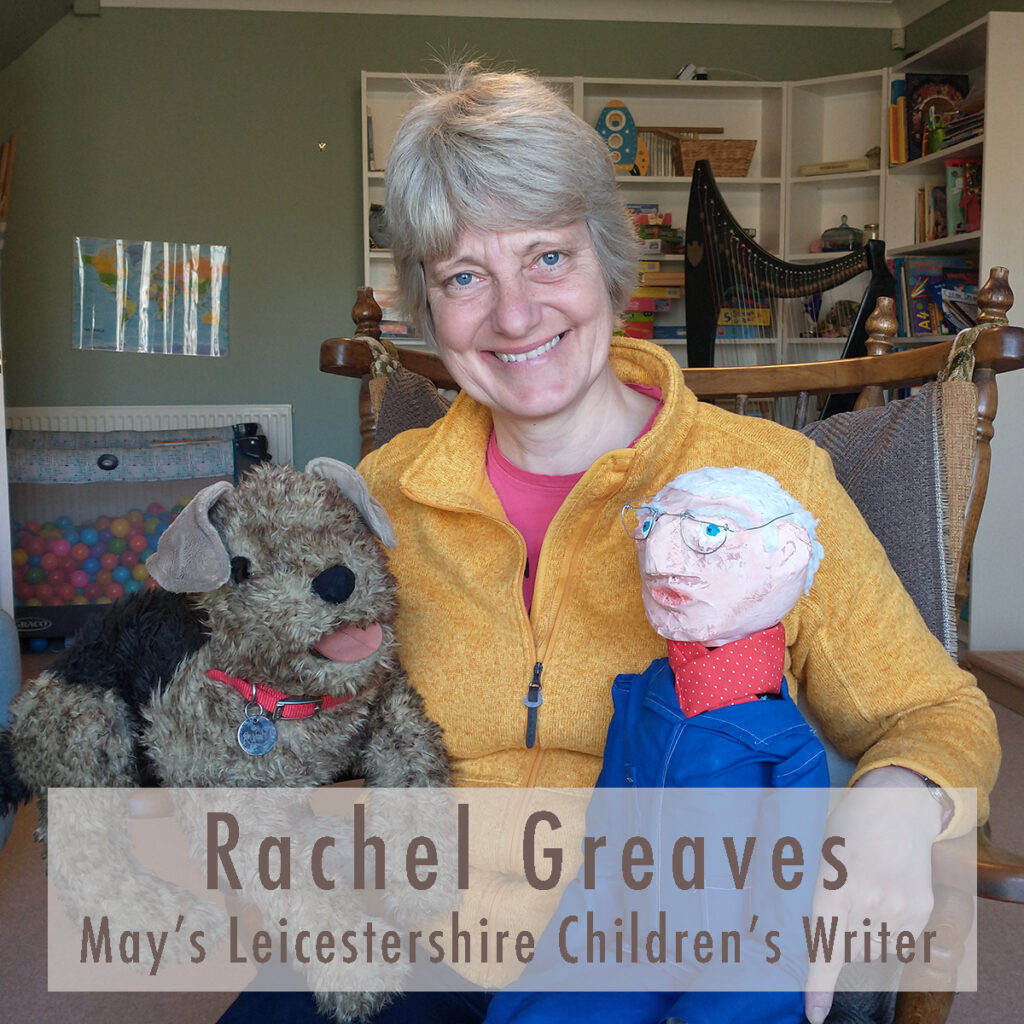 Rachel made Eric, the puppet on the right, entirely out of recycled or repurposed materials, resulting in a cute, lightweight, but sturdy character to feature in live performances of her stories.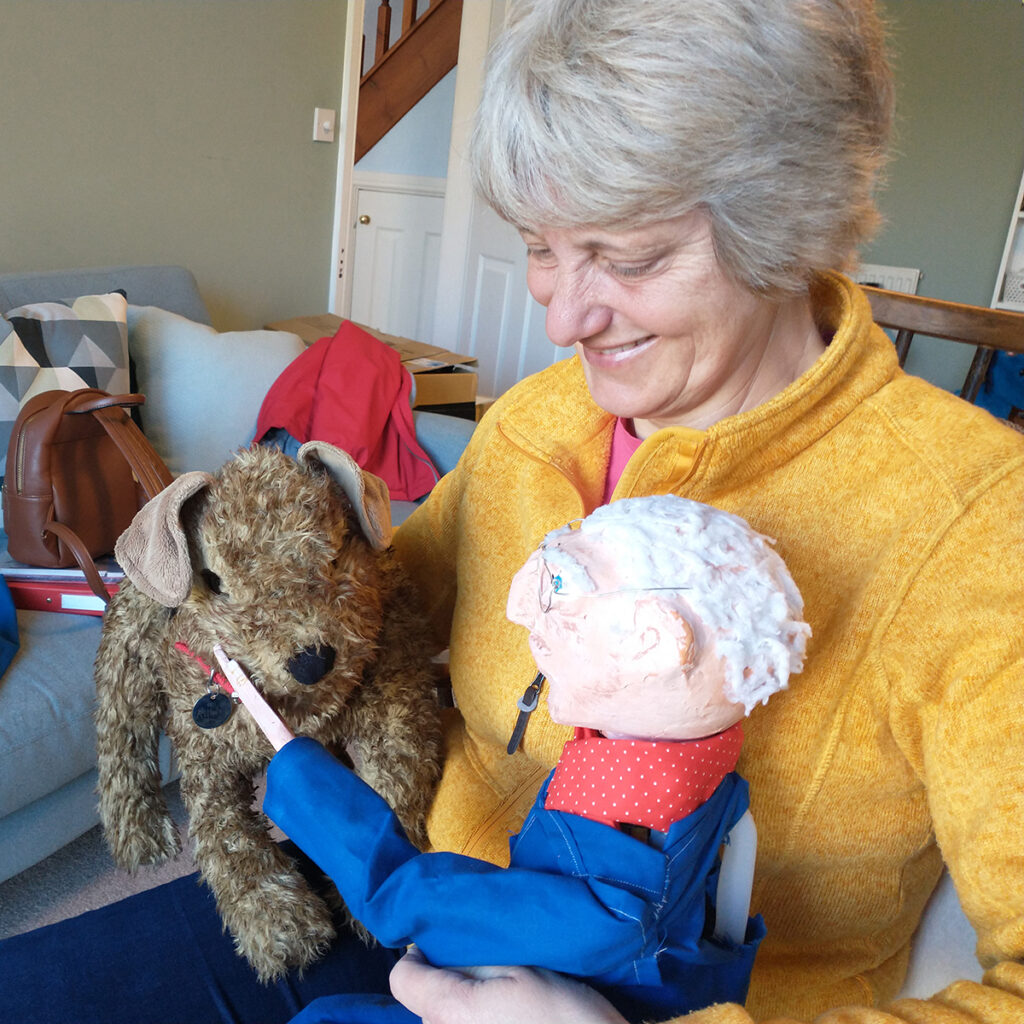 Eric's body is made from an empty four pint milk jug and his hands are carved wooden spoons. The hands are especially clever as the long handles allow the puppet's arms to be easily manipulated without children seeing how during shows. This makes the puppet more believable and draws in the audience. Rachel also makes excellent use of Ruffle when she performs with him, making sure that he's always moving around in a natural way.
Please do check out the adventures of Ruffle the Rail Dog! He's a charming little guy with a lot of adventures that your kids can join in.