Podcast: Play in new window | Download
Subscribe: RSS
Audio versions of children's books can be a great way to keep up on "reading" when you don't have time to sit down with a book. I listen to lots of audiobooks and prefer to hear authors reading their own work. However, voice actors can also give amazing performances, bringing characters to life in a way that really does justice to the author's work.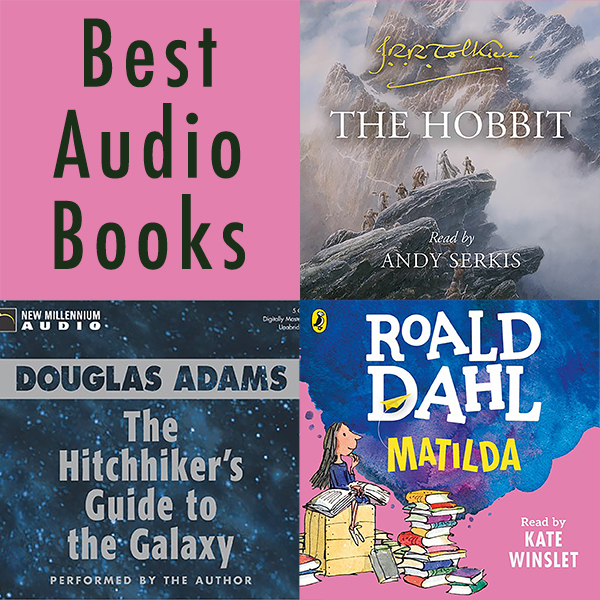 My favorite performances of books children will enjoy are:
Matilda by Roald Dahl, read by Kate Winslet
Charlotte's Web and The Trumpet of the Swan by E.B. White, read by the author
The Hitchhiker's Guide to the Galaxy by Douglas Adams, read by the author (Note: good for teenagers, not younger kids)
The Hobbit by J.R.R. Tolkien, read by Andy Serkis
Activity: Record your own Audiobook
Kids can have a lot of fun recording their own audio versions of their favorite stories. Any kind of story can be recorded, from a family memory to a well-known folktale. Students can adapt a longer tale, or just record part of it. Children can also try their hand at adding sound effects, experimenting with different objects to produce the right sound. Recordings could be done in a very simple way, using a phone or laptop to record audio in a single take, or you could try a more ambitious project involving editing, multiple audio tracks, and sharing the final result with others.