Activity
Debate – Jo vs. Amy
Music in this Episode
List of songs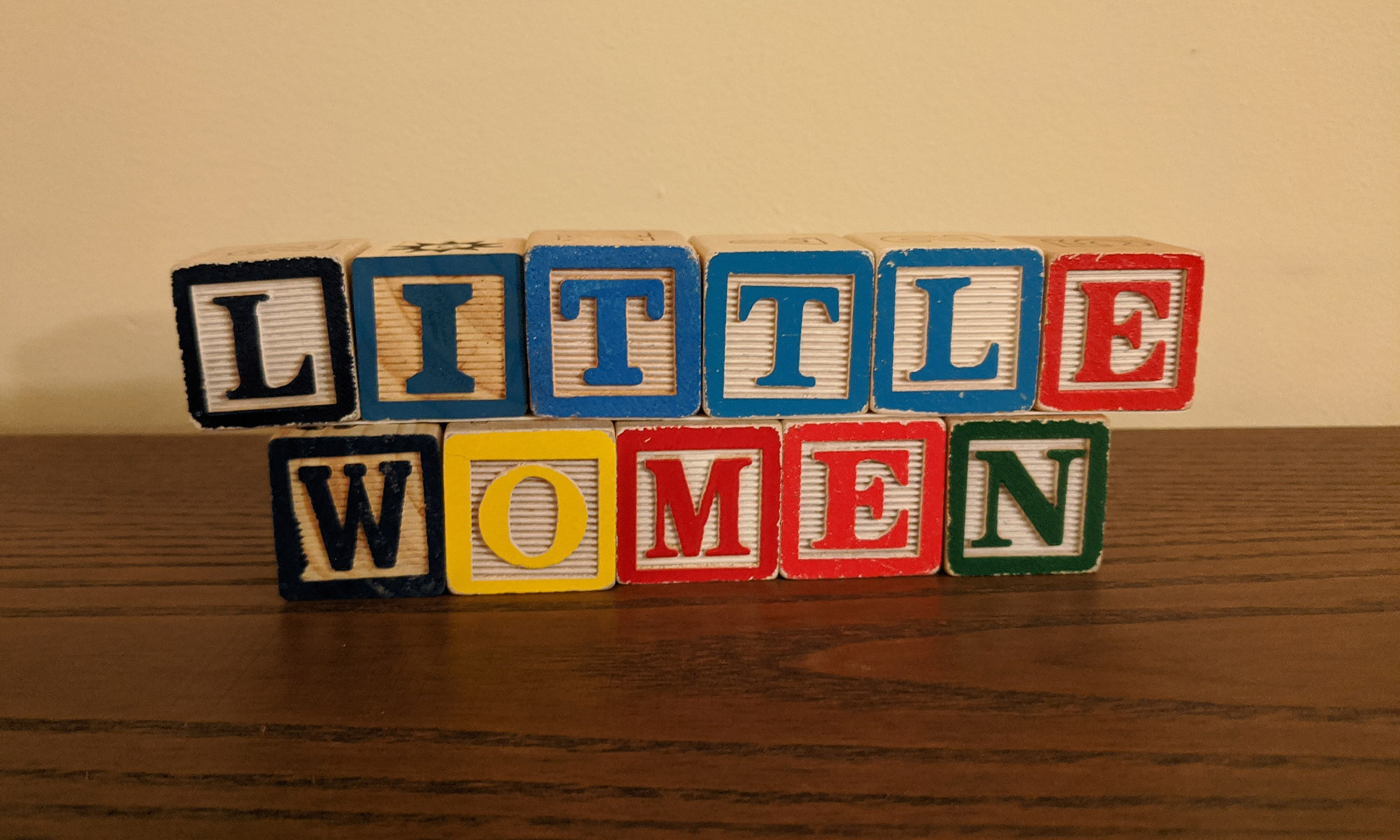 In this episode, Little Women by Louisa May Alcott gets knocked off its pedestal. It's okay if that makes you angry. I can handle the hate mail.
Activity:
Make Amy's Pickled Limes
Materials needed:
Fresh limes
salt
water
saucepan
half pint mason jars with bands and lids (slices from about one and a half limes will fit in each jar)
Note: If you are making limes for use in a standard classroom, you may wish to use a larger jar to avoid having to clean multiple jars or waste bands and lids. A quart sized jar would hold enough lime wedges for one classroom. Smaller jars are recommended if only a few limes are needed at a time as they have the best taste and texture when eaten very soon after the jar is opened. Also, be sure to prepare the limes three to six weeks before they are needed for a lesson.
Get a saucepan and mix water and salt. You will need a scant teaspoon of salt per cup of water. Warm the water just enough to allow the salt to fully dissolve. Stir to mix it evenly. Let the water cool to room temperature.
Thoroughly clean the mason jars and lids with hot soap and water. Rinse and drain the jars and lids.
Wash the limes. Slice each one into eight wedges of equal size. Gently pack the lime wedges into the jars to fill them, but leave a quarter inch of space at the top. Pour in enough salt water to cover the limes. Put on the lids and screw on the lid bands tightly. Label the jars with today's date and put them in the refrigerator. Each lime wedge has about 2.5 calories.
Allow the limes to pickle for at least three weeks. Once the jars are opened it is best to eat the limes right away. Drain and discard the salt brine, then serve the lime slices while reading or discussing Chapter 7, "Amy's Valley of Humiliation." Be sure to discard the rinds appropriately to avoid infuriating your teacher.
Music in this episode
The following songs are mentioned in Little Women and were used as background music:
"Come Ye Desconsolate" with lyrics by Thomas Moore and music by Thomas Hastings
"He That is Down Needs Fear no Fall" with lyrics by John Bunyan
Selections from Wilhelm Meister with lyrics by Johann Wolfgang von Goethe and music by Franz Schubert
Theme music: "The Hazel Dell" by Derek B. Scott
Dr. Seuss is the master of the modern parable, making us all enjoy ourselves so much that we don't realize how hard we are thinking.
Activity:
Star On, Star Off
Materials needed:
Paper
Scissors
Duct Tape
Four chairs
Soft balls for bouncing or catching
Cut up slightly more star shapes than there are students in the class. Put a rolled up bit of duct tape on the back of each star so that it can be applied and removed to clothing repeatedly.
Go somewhere where children have enough space to run around safely. In the middle of the room set up two chairs side by side with about three feet of space between them. This is the "Star On" door. In line with these chairs, set up two more in the same manner for the "Star Off" door. Leave enough space between the "doors" for two children to stand. Assign one child to be "Star On" another to be "Star Off". Star On and Star Off should stand in the space between the doorways.
Divide the rest of the class into two groups of equal size. Do this in an arbitrary way so that the students will not be able to infer the members of each group later. Do not tell the students that they should remember who is in each group.
Stick stars to the sleeves of the children in one group. On your cue, allow the children to run around the room, but tell them they should go through the Star On and Star Off doors several times each. Students with a star may bounce a ball or play catch with a classmate who currently has a star, but if they are tagged by a student without a star they must go through the Star-Off door. Students may not collect more than one star at a time – they must go through the Star Off door after getting a star. As they go through each doorway, Star On and Star Off will apply or remove the stars. The teacher can help with transferring stars from Star Off to Star On if needed.
Allow the children to play for several minutes. Then cue the children to freeze. Have everyone sit down in a group. Ask if any of the children can remember the members of the original group. Unless one student has a particularly good memory, most should not be able to recall how the group was divided. Discuss how this relates to the plot of The Sneetches, and how there really isn't any important difference between the children that would prevent them all playing together.
Music in this episode
List of Songs